Hyatt Regency Perth

North Ballroom
99 Adelaide Terrace, Perth
Friday, 18 June 2021
Conference commences with registration at 10.00am and concludes at 4.30pm
Mass commences at St Mary's Cathedral, Perth at 5.00pm
Conference dinner commences at 6.30pm at the Hyatt Regency Perth, North Ballroom and concludes at 10.00pm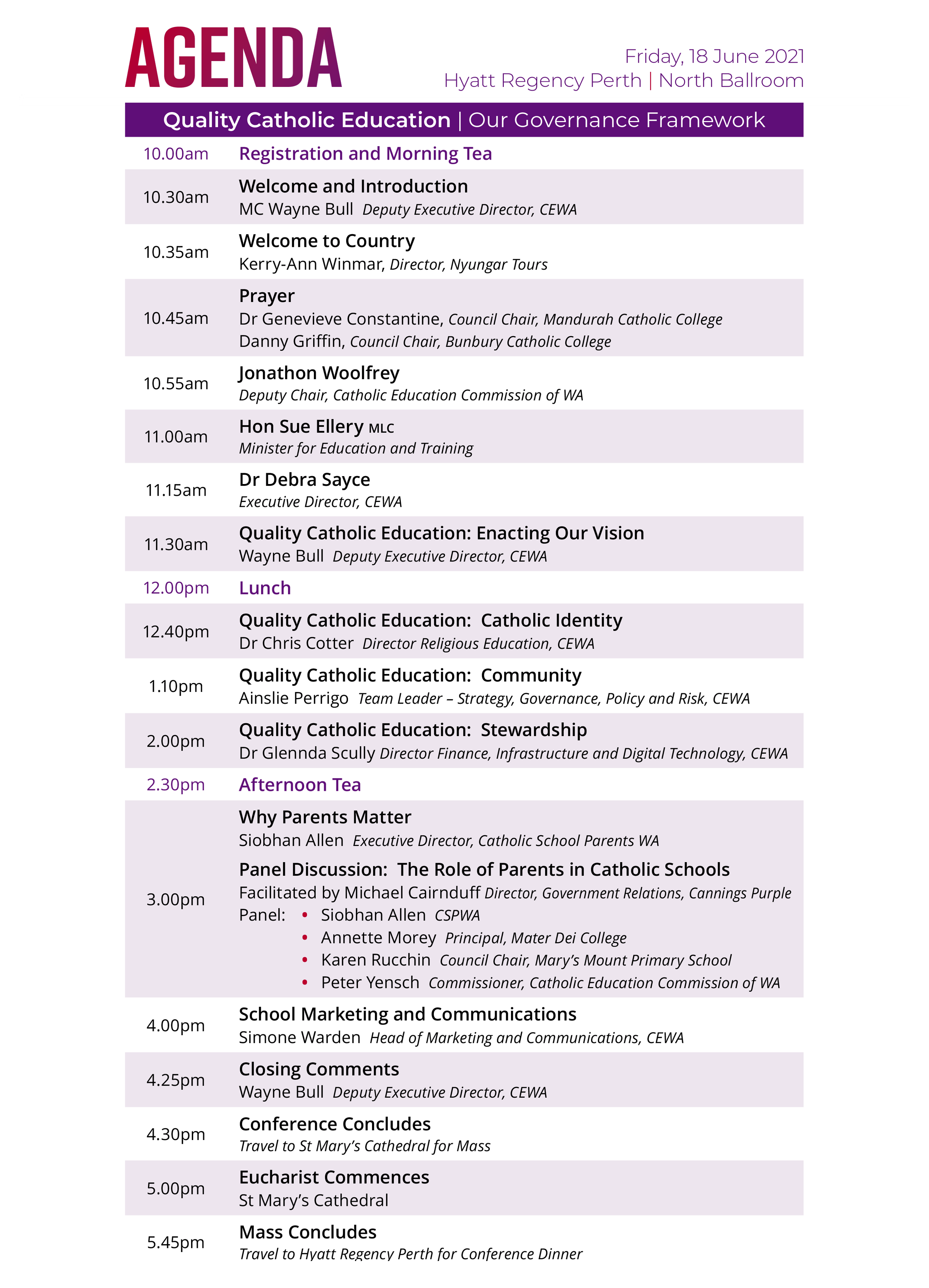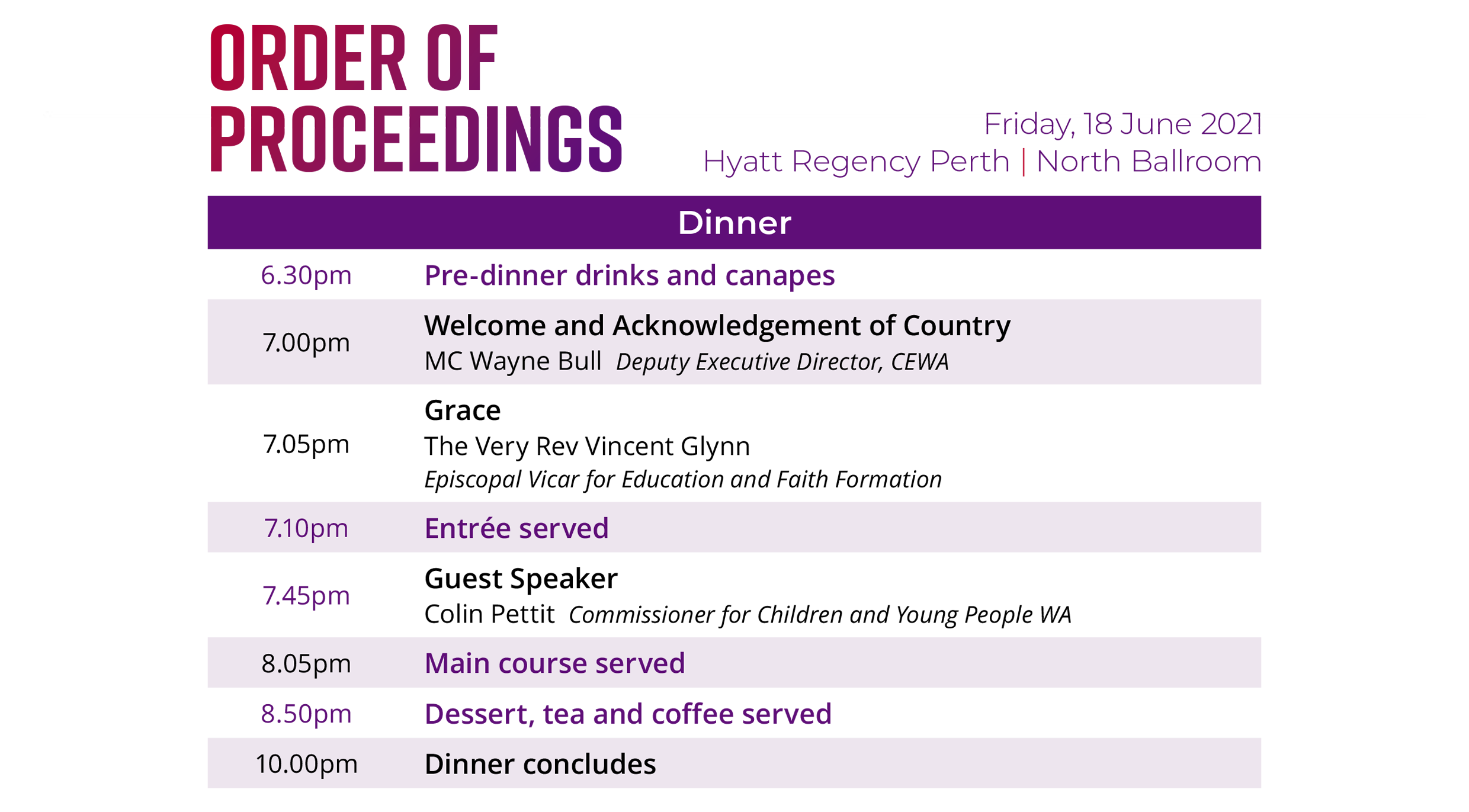 Details regarding accommodation eligibility
Fully subsidised accommodation is available to School Advisory Council Chairs who reside more than 100km from Perth; only one person per school is eligible. This accommodation will apply to Friday, 18 June 2021 only.
For School Advisory Council Chairs who are travelling by air (see details following), and where there are no scheduled flights on the morning of Friday, 18 June 2021, accommodation on Thursday, 17 June and Friday, 18 June will be available.
Accommodation refers to the room cost only. Any additional meals (other than conference lunch and dinner) will not be subsidised nor will any room bar or room service charges. Costs for additional guests in a room will not be subsidised by CEWA. The hotel will require a credit card number at registration to cover potential additional charges.
All accommodation bookings for the conference are to be made directly with the Hyatt Regency Perth by phoning 13 1234 and quote the code G-R32S, to guarantee the discounted room rates we have negotiated.  Please note, our room allocation and discounted rate expires 10 days prior to the conference.
Details regarding air subsidy eligibility
School Advisory Council Chairs flying from the following centres are eligible for a subsidy; Albany, Esperance, Kalgoorlie, Geraldton region, Karratha, Port Hedland, Broome, Derby, Wyndham, and Kununurra.
Flight subsidy is 50% of the cost of an economy airfare. The school will be responsible for the payment of the remaining 50%.
School Advisory Council Chairs need to book their flight through their school. The schools will need to pay for the ticket and invoice CEWA for 50% of the cost. Any amendments to the flight need to be handled by the school. CEWA will not bear any costs associated with cancellations.
Flights should be booked as soon as possible to secure competitive rates.
School Advisory Council Chairs are responsible for transport costs to and from airports. It is suggested they approach the school for support.
Mileage and parking
Mileage and parking payment subsidies are not available. School Advisory Council Chairs should approach their school for support.